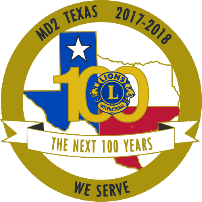 Find out about who the Texas Lions really are!
We have 16 districts making up a around 850 clubs and almost 25,000 members. Click here to see our map and districts.
You can get to know our Lions Leadership using the following links:
Current First Vice-District Governors
Current Second Vice-District Governors
Finally you can find out our International Family here.