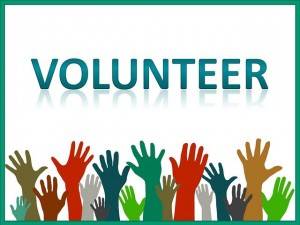 Lions Clubs International, recognizing the need for additional protections for service clubs and volunteer organizations in the United States, developed and provided guidance to Congressman Steve Chabot (R-OH) and Senator Mark Kirk (R-IL) on a bill to amend the Volunteer Protection Act (VPA) of 1997.
Rep. Steve Chabot and Senator Mark Kirk recently announced the introduction of House Bill 2290/Senate Bill 1684, "The Volunteer Organization Protection Act of 2015 (VOPA)".  The bill would amend the Volunteer Protection Act of 1997 by affording the similar liability protection to volunteer groups and organizations as are already provided to individual volunteers, except in cases of willful misconduct, gross negligence, reckless misconduct or flagrant indifference to safety.
Recent lawsuits have made it clear that the courts are not willing to extend the wording of the original bill to the parent organization, making them vulnerable to huge liability judgments. In one recent case a Lions Club was successfully sued by the family of someone who died in an airplane accident, because it appeared they were sponsoring the airplane rides. The Lions were holding a pancake breakfast in the hanger of a small aircraft company and paid rides were being offered at the same time by the owner of the business. As with many large organizations, Lions Clubs International self insures the first 1 million dollars of all claims. Without such arrangements insurance would be unaffordable.
Grassroots Advocacy: Taking Action
LCI is proud to have taken the lead on this important measure to protect our clubs, local nonprofits and strengthen volunteerism, grow membership and improve the financial health of our organizations. Joining in this initiative by Lions Clubs International, are over 20 organizations, including Rotary, Kiwanis, Optimists, Sertoma, Special Olympics, Toastmasters, and the YMCA.
Lions International is asking all U.S. Lions to contact their federal lawmakers and encourage them to support The Volunteer Organization Protection Act (VOPA) of 2015- Senate Bill 1684/House Bill 2290. To find out how to get in touch with your senators and representatives, do the following:
Under "How we serve" on the yellow bar, click open "Lions Advocacy".
The Advocacy Kit at the bottom, provides Instructions on how to contact your Senators & Representative and sample letters you can personalize and download (or mail) are provided on this page.
The successful passage of this legislation and the fiscal health of our clubs, local nonprofits, and Association depend on Lions across the U.S.!